A planning application for a brand new temporary community space filled with shops and a café has been submitted as part of the Ebury Bridge Renewal Project.
Local businesses and entrepreneurs are being encouraged to join this new pop-up, which will also feature affordable work spaces, gardens and a play area for children.
Construction is due to begin in October 2019 and be completed by March 2020, and it is expected to be open for around five years.
The plans have been submitted to Westminster City Council's Planning Applications Sub-Committee (2) Committee for approval.
After extensive consultation about the plans, residents said they want space for gardening, a café, and flexible space for a playgroup.
Jan Kattein architects have been appointed to help realise this ambition, and the council are working with social enterprise company Meanwhile Space, who will help to find tenants.
The consultation is now closed, but people can sign up for updates about the new space by contacting: eburybridge@westminister.gov
Cllr Rachael Robathan, Westminster City Council cabinet member for finance, property and regeneration, said:
"We want this pop-up to be a really vibrant space for the community. There are so many good examples of how this can be done all across London.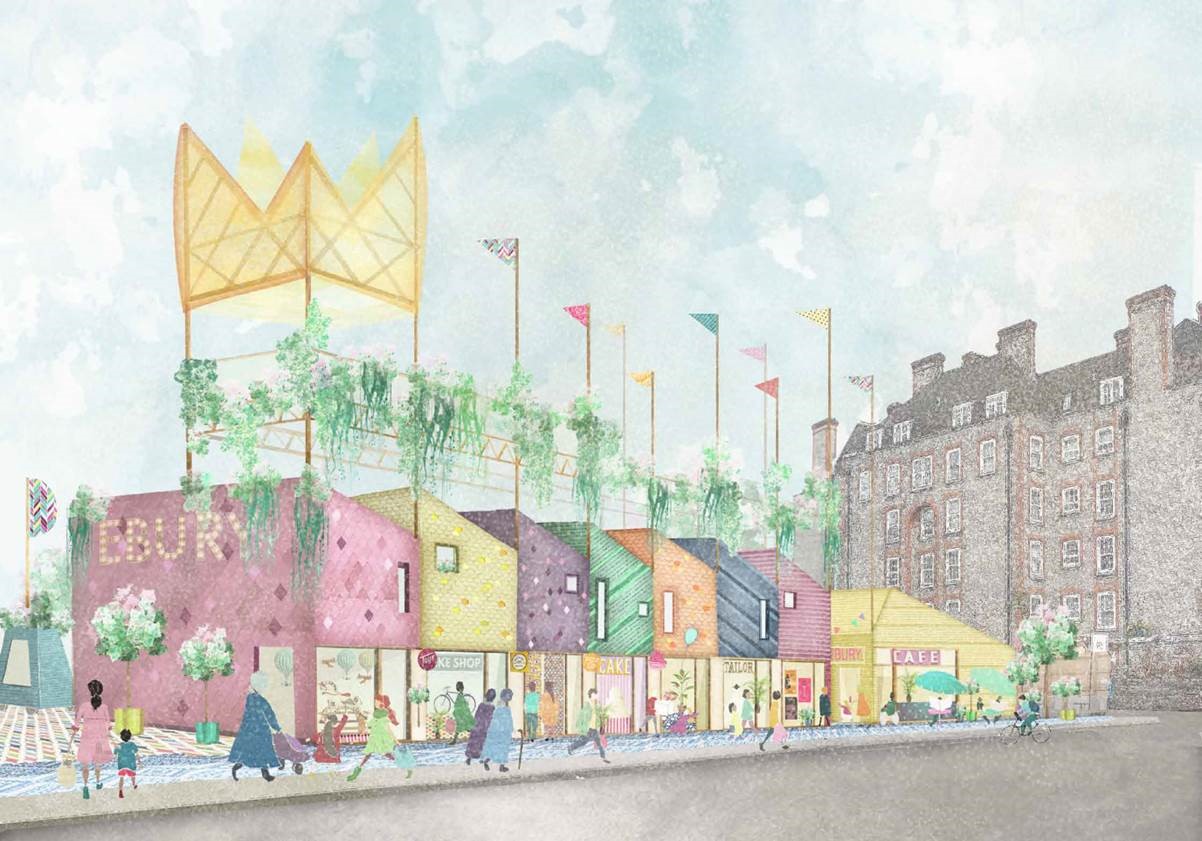 "Local entrepreneurs and businesses will have a chance to create something really exciting that benefits local people for the next few years while work gets underway."